Personalized Medicine for Mental Health Certificate Program
6 Month Advanced Module
50 Hours Asynchronous Learning
Prerequisite: IPI Integrative Fellowship Program Alumni or equivalent training in functional and integrative medicine
The personalized medicine certificate program builds off of the integrative psychiatry fellowship allowing providers to truly move beyond a one-size-fits-all approach to mental healthcare. Now that you have the foundations of integrative, functional, and nutritional medicine, you're ready to gain expertise in deep phenotyping of patients so you can make the most effective treatment plans that lead to wellness, optimization, and longevity.
To register for the program, scroll to the registration section. Since the program is almost entirely asynchronous, you can learn at your own pace. You will have two years to complete the program, however, it is intended to learn within six months.
Become an expert on personalized mental healthcare and set the new standard for optimization of patients' performance, productivity, mental acuity, and wellness.
Program Overview
Building upon the principles of integrative, functional and nutritional approaches learned in the IPI fellowship, the personalized medicine approach allow for the highest level of empowerment and optimization in the following critical attributes of mental and physical well-being.
Optimize metabolism through the personalization of nutrition protocols and advanced data collection for a more consistent, steady, and constant supply of energy
Utilizing genetic susceptibility-based interventions help patients increase their emotional regulation and vibrancy for more consistent states of tranquility 
Improve attention, focus, and productivity through anti-inflammatory, detoxification and oxidative stress protocols
You can only take your patient as far as you yourself can go. Learn behavior-based interventions that stick
Prevent cognitive decline and optimize brain health throughout the lifespan integrating advanced nutrigenomics with other "biohacking" interventions
Raise homeostatic set points to meet life's greatest challenges by fine-tuning gut, immune, hormonal, cardiovascular, neurological, social, and spiritual networks
Drawing from the foundations of the IPI fellowship, become an expert-level integrative mental health provider so you can truly create the most informed, personalized treatment plans.
Who should join the Personalized Medicine for Mental Health Certificate Program?
Designed for alumni of the IPI Integrative Psychiatry Fellowship, the Personalized Medicine for Mental Health Certificate Program starts where the integrative fellowship leaves off. A personalized medicine for mental health provider utilizes genetic, environmental and lifestyle data points to create a treatment plan for the best likelihood of success.
This program is definitely for you if:
You want a self-paced module that isn't overwhelming with your schedule
You want to be amongst the most expert level psychiatric providers on the planet
You want to leverage the latest labs and devices for the most scientifically-informed approach to complex mental health patients
You have a foundation in functional, nutritional and integrative medicine practices
You love learning and want to be right at the leading edge of healing discoveries
You want to attract patients who want to achieve the most out of life
You personally care about longevity and want to keep optimizing your own body, mind, and spirit
What You'll Learn
Here's what to expect from the Personalized Medicine for Mental Health Certificate Program
Personalizing treatment requires better assessment, diagnostics and intervention tools. You will learn how to look for the factors that contribute to pre-illness, illness, health, wellness, and vitality, and what how to intervene with innovative treatments. Learn about lesser-known pathways that block healing and the power of N-of-1 intervention trials for the most advanced healing techniques used in mental healthcare.
Check out some of the new laboratory tests that you will gain confidence with for a more systematic and efficacious approach to attaining individual patient goals, including:
3×4 Genomics Test for core insights into cellular, body, diet, activity, nutrient and exercise functioning
Genomind PGx advanced pharmacogenomics for highly medication treatment-resistant patients
Organic Acids Test (OAT) to detect Dysbiosis, Mitochondrial Dysfunction, and Nutritional Deficiencies
Metabolic Risk Panel to detect insulin resistance that may impact energy, mental acuity, and future risk of disease
Continuous Glucose Monitoring for personalizing nutrient intake and creating metabolic flexibility
NutrEval/Metabolomix for micronutrient evaluation, and food and supplement planning
DUTCH Complete or PLUS for hormonal interventions and increasing resilience to stress
Advanced Intestinal Barrier Assessment for intestinal permeability and histamine overload
Oura Ring and Whoop for sleep, heart rate variability, and fitness-based interventions
Course Director
Sara Gottfried, MD was the Director of the Precision Medicine Program at the Marcus Institute for Integrative Health at Thomas Jefferson University. She is a pioneer in the precision medicine movement with over 20 years of integrative, functional, personalized, and precision medicine experience and is literally helping define the field. Learn from her and other leaders on the forefront of this emerging field of medicine.
Sara Gottfried, MD is a board-certified physician, researcher, and educator. She graduated from Harvard Medical School and MIT, and completed residency at UCSF. Dr. Gottfried is a global keynote speaker and the author of four New York Times bestselling books…
Read more
Bonus: Zoom Q+A with Dr. Sara
As part of the program, Dr. Sara Gottfried will host 6 one-hour live zoom Q+A group sessions between July through December. Get your questions answered from one of the foremost personalized medicine providers in the world.
Featured Faculty
Meet some of our faculty of the Integrative Psychiatry Institute
Throughout all of your studies you will be supported by a faculty of world-renowned leaders in integrative psychiatry. Discover the authorities you will be learning from.
Dr. Slavich is a leading expert in the conceptualization, assessment, and management of life stress, and in psychological and biological mechanisms linking stress with poor mental and physical health. He developed the first online system for assessing lifetime stress exposure; formulated the first fully integrated, multi-level theory of depression; and is helping pioneer a new field of research called human social genomics, which is revealing how social experiences reach deep inside the body to affect the human genome…
Read more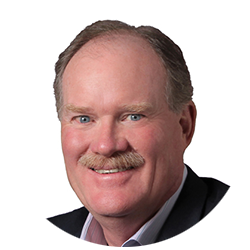 Dr. Jeffrey Bland is a personable and highly respected thought leader who has spent more than five decades focused on the improvement of human health. He is known worldwide as the founder of the Functional Medicine movement, which represents his vision for a care model that is grounded in systems biology and informed by research that he has a unique ability to synthesize. His pioneering work has created the Personalized Lifestyle Medicine Institute, as well as the Institute for Functional Medicine, the global leader in Functional Medicine education…
Read more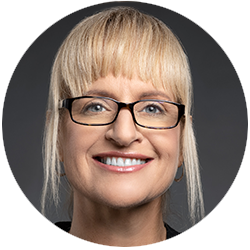 In the rapidly-evolving discipline of nutrigenomics, Yael is globally acknowledged as a leading expert in the field. She is a highly sought-after speaker, has co-authored two books, 'It's Not Just Your Genes' and 'Genes To Plate', and has been published in multiple peer-reviewed scientific journals…
Read more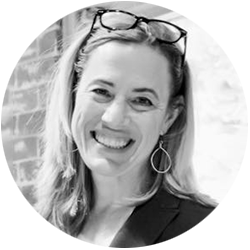 Kara Fitzgerald, ND, received her doctor of naturopathic medicine degree from the National University of Natural Medicine in Portland, Oregon. She completed the first Counsel on Naturopathic Medicine-accredited post-doctorate position in nutritional biochemistry…
Read more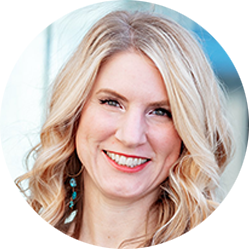 Carrie Jones, ND, FABNE, MPH is an internationally recognized speaker, consultant, and educator on the topic of women's health and hormones. Dr. Jones graduated from the National University of Natural Medicine in Portland, Oregon where she also completed a 2-year residency in women's health, hormones, and endocrinology…
Read more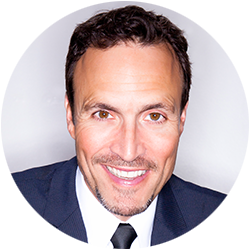 Myles Spar, MD is a leading authority in Integrative Men's Health as an author, teacher, researcher, TED talk speaker, contributor to Men's Journal and the L.A. Times, expert on Dr. Oz and The Doctors TV shows and a faculty member of University of Arizona. His focus has always been about empowering men to achieve their goals through greater health…
Read more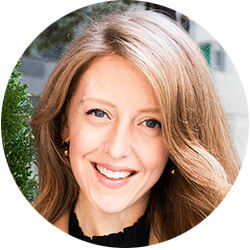 Casey Means, MD is a Stanford-trained physician, Chief Medical Officer and Co-founder of metabolic health company Levels, and Associate Editor of the International Journal of Disease Reversal and Prevention. Her mission is to maximize human potential and reverse the epidemic of preventable chronic disease by empowering individuals with tech-enabled tools…
Read more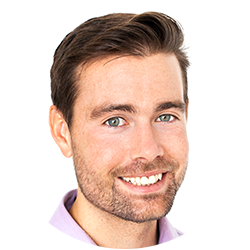 Austin Perlmutter, MD, is a board-certified internal medicine physician, New York Times bestselling author, educator and consultant. He received his medical degree from the University of Miami and completed his internal medicine residency at Oregon Health and Science University in Portland Oregon. His focus is on helping identify and resolve the biological basis for "stuckness" in the body and brain…
Read more
Kat Toups, MD is a Distinguished Fellow of the American Psychiatric Association (the highest honor bestowed by the APA), Board-Certified by the American Board of Psychiatry and Neurology, and previously boarded in Geriatric Psychiatry. She is also a Certified Practitioner with the Institute for Functional Medicine…
Read more
Dr. Swidan is board certified and an advanced fellow in anti-aging and regenerative medicine. She is an internationally renowned speaker in the areas of pain management, headaches, and HRT. She has authored several book chapters, articles, and patient education material…
Read more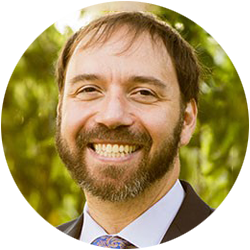 Dr. Serruya is a PhD-trained neuroscientist and a board-certified neurologist. He earned his undergraduate, graduate neuroscience and medical degrees at Brown University in Providence, Rhode Island. He is a Fulbright scholar. He completed his neurology residency training and cognitive neurology fellowship at the University of Pennsylvania…
Read more
Dr. VanDorn earned his Doctor of Pharmacy degree from Temple University School of Pharmacy while concurrently optimizing novel stem-cell disease models and genetic assay technology at the Children's Hospital of Philadelphia, work that has been published in several peer-reviewed journals. He has served in a wide range of health care settings including the Armed Forces…
Read more
Mary Rondeau ND, is a registered naturopathic doctor, functional medicine specialist and registered herbalist. She has been involved in naturopathic medicine functional medicine since 2005. Her interest in plants and natural healing stemmed from upbringing in the mountains learning about folk remedies with her mother as a child…
Read more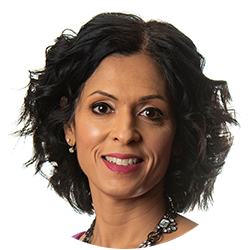 Dr. Scott has been in front of an audience since she was the president of speech team in high school. This evolved in educating the community on hormone therapy, having taught doctors in five continents about an integrative approach. With over 20 years' experience practicing OB/GYN…
Read more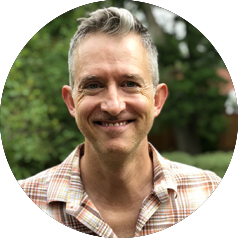 Will Van Derveer, MD, Co-Founder of the Integrative Psychiatry Institute, spent the last 20 years innovating and testing a comprehensive approach to addressing psychiatric challenges which transcends the conventional model he learned in medical school at Vanderbilt University and residency at University of Colorado….
Read more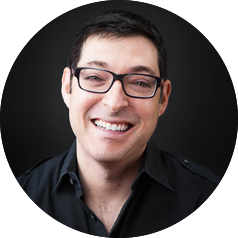 Keith Kurlander, MA, LPC is the Co-founder of the Integrative Psychiatry Institute. He has practiced integrative psychotherapy for over a decade. After years of treating highly complex patients, as well as a personal journey of overcoming complex mood-related issues, he turned toward integrative psychiatric practices as a key component to understanding the healing process…
Read more
Earn Continuing Medical Education (CME) Credits
This activity has been planned and implemented in accordance with the accreditation requirements and policies of the Accreditation Council for Continuing Medical Education (ACCME) through the joint providership of the University of Colorado School of Medicine and the Integrative Psychiatric Institute. The University of Colorado School of Medicine is accredited by the ACCME to provide continuing medical education for physicians.

The University of Colorado School of Medicine designates this Enduring material for a maximum of 50 AMA PRA Category 1 Credits™. Physicians should claim only the credit commensurate with the extent of their participation in the activity.
The IPI Personalized Medicine for Mental Health Certificate Program has been designed to be a highly engaging self-study experience with 50 hours of learning, allowing participants to weave this new knowledge into their current integrative psychiatry base.
Online Pre-Training Modules
(50 Hours)
This 50 hour series will be "dripped" into your portal over 3 months. Upon registration get access as soon as you register to 10 hours designed to introduce you to some of the cutting-edge material that are a hallmark of personalized medicine for mental healthcare

Six Live Zoom Q+A with Dr. Sara Gottfried
In order to enhance learning in personalized approaches to treatment, join world expert Dr. Sara Gottfried in six sessions over six months to get your questions answered.

Join the IPI Personalized Medicine for Mental Health community forum for peer-based learning and support.
Curriculum Details
In order to elevate your integrative psychiatry practices from the fellowship into a truly personalized approach, you will expand and deepen your knowledge in 10 core areas.
Clusters / N-of-1 Trials / Treatment Planning
If DNA is like the hardware of your computer, then the epigenome is the software that tells the genes when, where, and how to work. You'll learn about nutrition, behavior, and the aging process that influences epigenetics, the selective turning on and off of gene expression, and how you can now yield important scientific wellness metrics related to biological aging. You'll also learn how to assess and measure the exposome, which is the sum of all the exposures of an individual. You'll get introduced to N-of-1 studies for clinical care, and begin learning how to assimilate large amounts of data into a personalized treatment plan to get the most effective results. 
Epigenetics / Exposome / Social Genomics / Healthspan
At the heart of a truly personalized approach to mental health is the ability to generate a deep phenotype–the set of observable characteristics of an individual that result from the interaction of genes with the environment. With multi-omic data and the patient's narrative actionable measures can be taken. This synopsis of the patient along with pattern recognition will allow for choosing interventions that will most likely have the greatest impact from the get go.
Early Signals / CGMs and Other Wearables / Organic Acids Test
Integrating biomarkers in psychiatric evaluation has come a long way in 20 years. Using the latest advances in testing and analytics to personalize treatment plans based on molecular drivers (i.e., from genomics and biomarkers) has been proven to improve outcomes. You'll learn what to look for in genetic testing and how to combine it with functional testing so that you understand how a gene is expressed. Organic Acids Testing will be covered in detail. Discover new scientific wellness measures that help to define the gold standard of health, including the readily-available clinical labs that assess biological age versus chronological age.
Module 4: Gut/Immune Axis
Inflammatory Cascades / Rechallenge Diets / Intestinal Permeability / Metabolic Detoxification / Food Reactions
Building off the principles of the IPI fellowship program, advance your knowledge base in fine-tuning gut health and healthy immune modulation. Dive deeper into intestinal permeability and course correcting inflammatory cascades throughout different systems in the body.
Cortisol Patterns / Women's & Men's Hormones / DUTCH
Many psychiatric providers feel apprehensive about hormone therapy, and at the same time hormonal health is paramount to mood and energy regulation in the brain network. Get more comfortable with understanding estrogen, progesterone, cortisol, and testosterone therapies and role that the hormonal gateway plays in mental health. 
Alzheimer's / qEEG / Brain Immune System / Prevention
Brain signaling controls metabolism and many other functions impacting mental and physical health. Preventing cognitive decline and increasing brain resilience is the most effective way to fight off this pandemic of illness. By downregulating activated neuroinflammatory processes providers can guide patients to a level of mental acuity and behavior that most people never attain. Learn how pattern recognition in qEEG brain maps is driving advances in personalized treatment planning.
Immune Resilience / Gut Resilience / Hormone Resilience / Brain Resilience / Trauma Resilience
What better offering could you give a patient than helping increase their resilience? As trauma research blossomed in the last couple of decades, it became very clear that high degrees of resilience are essential to overcoming challenges in the face of adversity and maintaining health over the life span. Learn new frameworks and interventions to keep enhancing patients' resilience for the best possible outcomes.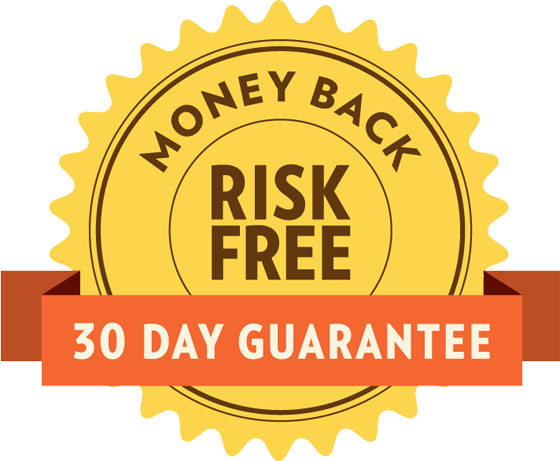 Our Guarantee
Our commitment to furthering your education
30 Day Money Back Guarantee
The knowledge, experience, and confidence you will gain from attending the IPI Program is unparalleled.
No other program provides a learning experience like it, from the quality of training to a world-class faculty. Discover a new way of practicing that allows you the greatest personalization—and has been demonstrated to improve outcomes, both for you and your patients.
Register now to get the program discount, and if you're not sure about it, you're entitled to a full refund within the first thirty days of your enrollment date.