Personalized Medicine for Mental Health Certificate Program
6-Month Advanced Module
50 Hours Asynchronous Learning
Prerequisite: IPI Integrative Fellowship Program Alumni or equivalent training in functional and integrative medicine
The personalized medicine certificate program builds off of the integrative psychiatry fellowship allowing providers to truly move beyond a one-size-fits-all approach to mental healthcare. Now that you have the foundations of integrative, functional, and nutritional medicine, you're ready to gain expertise in deep phenotyping of patients so you can make the most effective treatment plans that lead to wellness, optimization, and longevity.
To register for the program, scroll to the registration section. Since the program is almost entirely asynchronous, you can learn at your own pace. You will have two years to complete the program, however, it is intended to learn within six months.
Become an expert on personalized mental healthcare and set the new standard for optimization of patients' performance, productivity, mental acuity, and wellness.
Program Overview
Building upon the principles of integrative, functional and nutritional approaches learned in the IPI fellowship, the personalized medicine approach allow for the highest level of empowerment and optimization in the following critical attributes of mental and physical well-being.
Optimize metabolism through the personalization of nutrition protocols and advanced data collection for a more consistent, steady, and constant supply of energy
Utilizing genetic susceptibility-based interventions help patients increase their emotional regulation and vibrancy for more consistent states of tranquility 
Improve attention, focus, and productivity through anti-inflammatory, detoxification and oxidative stress protocols
You can only take your patient as far as you yourself can go. Learn behavior-based interventions that stick
Prevent cognitive decline and optimize brain health throughout the lifespan integrating advanced nutrigenomics with other "biohacking" interventions
Raise homeostatic set points to meet life's greatest challenges by fine-tuning gut, immune, hormonal, cardiovascular, neurological, social, and spiritual networks
Drawing from the foundations of the IPI fellowship, become an expert-level integrative mental health provider so you can truly create the most informed, personalized treatment plans.
Who should join the Personalized Medicine for Mental Health Certificate Program?
Designed for alumni of the IPI Integrative Psychiatry Fellowship, the Personalized Medicine for Mental Health Certificate Program starts where the integrative fellowship leaves off. A personalized medicine for mental health provider utilizes genetic, environmental and lifestyle data points to create a treatment plan for the best likelihood of success.
This program is definitely for you if:
You want a self-paced module that isn't overwhelming with your schedule
You want to be amongst the most expert level psychiatric providers on the planet
You want to leverage the latest labs and devices for the most scientifically-informed approach to complex mental health patients
You have a foundation in functional, nutritional and integrative medicine practices
You love learning and want to be right at the leading edge of healing discoveries
You want to attract patients who want to achieve the most out of life
You personally care about longevity and want to keep optimizing your own body, mind, and spirit
What You'll Learn
Here's what to expect from the Personalized Medicine for Mental Health Certificate Program
Personalizing treatment requires better assessment, diagnostics and intervention tools. You will learn how to look for the factors that contribute to pre-illness, illness, health, wellness, and vitality, and how to intervene with innovative treatments. Learn about lesser-known pathways that block healing and the power of N-of-1 intervention trials for the most advanced healing techniques used in mental healthcare.
Check out some of the new laboratory tests that you will gain confidence with for a more systematic and efficacious approach to attaining individual patient goals, including:
3×4 Genomics Test for core insights into cellular, body, diet, activity, nutrient and exercise functioning
Genomind PGx advanced pharmacogenomics for highly medication treatment-resistant patients
Organic Acids Test (OAT) to detect Dysbiosis, Mitochondrial Dysfunction, and Nutritional Deficiencies
Metabolic Risk Panel to detect insulin resistance that may impact energy, mental acuity, and future risk of disease
Continuous Glucose Monitoring for personalizing nutrient intake and creating metabolic flexibility
NutrEval/Metabolomix for micronutrient evaluation, and food and supplement planning
DUTCH Complete or PLUS for hormonal interventions and increasing resilience to stress
Advanced Intestinal Barrier Assessment for intestinal permeability and histamine overload
Oura Ring and Whoop for sleep, heart rate variability, and fitness-based interventions
Course Director
Sara Gottfried, MD was the Director of the Precision Medicine Program at the Marcus Institute for Integrative Health at Thomas Jefferson University. She is a pioneer in the precision medicine movement with over 20 years of integrative, functional, personalized, and precision medicine experience and is literally helping define the field. Learn from her and other leaders on the forefront of this emerging field of medicine.
Sara Gottfried, MD is a board-certified physician, researcher, and educator. She graduated from Harvard Medical School and MIT, and completed residency at UCSF. Dr. Gottfried is a global keynote speaker and the author of four New York Times bestselling books…
Read more
Bonus:
Six Live Online Group Q+A's With
Dr. Sara Gottfried
As part of the program, you will have an opportunity to participate in one video call per month for six months to get your questions answered.
Featured Faculty
Meet some of our faculty of the Integrative Psychiatry Institute
Throughout all of your studies you will be supported by a faculty of world-renowned leaders in integrative psychiatry. Discover the authorities you will be learning from.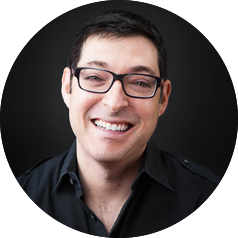 Keith Kurlander, MA, LPC is the Co-founder of the Integrative Psychiatry Institute. He has practiced integrative psychotherapy for over a decade. After years of treating highly complex patients, as well as a personal journey of overcoming complex mood-related issues, he turned toward integrative psychiatric practices as a key component to understanding the healing process…
Read more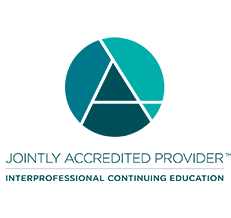 Earn Continuing Medical Education (CME) Credits
In support of improving patient care, this activity has been planned and implemented by CME Outfitters, LLC and Integrative Psychiatry Institute. CME Outfitters, LLC is jointly accredited by the Accreditation Council for Continuing Medical Education (ACCME), the Accreditation Council for Pharmacy Education (ACPE), and the American Nurses Credentialing Center (ANCC), to provide continuing education for the healthcare team.
Physicians (ACCME): CME Outfitters, LLC designates this enduring activity for a maximum of 36.75 AMA PRA Category 1 Credit(s)™. Physicians should claim only the credit commensurate with the extent of their participation in the activity.
*Please note that this program is not available for NBCC credit.
The IPI Personalized Medicine for Mental Health Certificate Program has been designed to be a highly engaging self-study experience with 50 hours of learning, allowing participants to weave this new knowledge into their current integrative psychiatry base.
(50 Hours)
Get access as soon as you register to this 50 hour series designed to introduce you to some of the cutting-edge material that are a hallmark of personalized medicine for mental healthcare.

Six Live Zoom Clinical Rounds
As part of the program, you will have an opportunity to participate in one video call per month for six months to get your questions answered.

Join the IPI Personalized Medicine for Mental Health community forum for peer-based learning and support.
Curriculum Details
In order to elevate your integrative psychiatry practices from the fellowship into a truly personalized approach, you will expand and deepen your knowledge in 10 core areas.
Clusters / N-of-1 Trials / Treatment Planning
If DNA is like the hardware of your computer, then the epigenome is the software that tells the genes when, where, and how to work. You'll learn about nutrition, behavior, and the aging process that influences epigenetics, the selective turning on and off of gene expression, and how you can now yield important scientific wellness metrics related to biological aging. You'll also learn how to assess and measure the exposome, which is the sum of all the exposures of an individual. You'll get introduced to N-of-1 studies for clinical care, and begin learning how to assimilate large amounts of data into a personalized treatment plan to get the most effective results. 
Epigenetics / Exposome / Social Genomics / Healthspan
At the heart of a truly personalized approach to mental health is the ability to generate a deep phenotype–the set of observable characteristics of an individual that result from the interaction of genes with the environment. With multi-omic data and the patient's narrative actionable measures can be taken. This synopsis of the patient along with pattern recognition will allow for choosing interventions that will most likely have the greatest impact from the get go.
Early Signals / CGMs and Other Wearables / Organic Acids Test
Integrating biomarkers in psychiatric evaluation has come a long way in 20 years. Using the latest advances in testing and analytics to personalize treatment plans based on molecular drivers (i.e., from genomics and biomarkers) has been proven to improve outcomes. You'll learn what to look for in genetic testing and how to combine it with functional testing so that you understand how a gene is expressed. Organic Acids Testing will be covered in detail. Discover new scientific wellness measures that help to define the gold standard of health, including the readily-available clinical labs that assess biological age versus chronological age.
Module 4: Gut/Immune Axis
Inflammatory Cascades / Rechallenge Diets / Intestinal Permeability / Metabolic Detoxification / Food Reactions
Building off the principles of the IPI fellowship program, advance your knowledge base in fine-tuning gut health and healthy immune modulation. Dive deeper into intestinal permeability and course correcting inflammatory cascades throughout different systems in the body.
Cortisol Patterns / Women's & Men's Hormones / DUTCH
Many psychiatric providers feel apprehensive about hormone therapy, and at the same time hormonal health is paramount to mood and energy regulation in the brain network. Get more comfortable with understanding estrogen, progesterone, cortisol, and testosterone therapies and role that the hormonal gateway plays in mental health. 
Alzheimer's / qEEG / Brain Immune System / Prevention
Brain signaling controls metabolism and many other functions impacting mental and physical health. Preventing cognitive decline and increasing brain resilience is the most effective way to fight off this pandemic of illness. By downregulating activated neuroinflammatory processes providers can guide patients to a level of mental acuity and behavior that most people never attain. Learn how pattern recognition in qEEG brain maps is driving advances in personalized treatment planning.
Immune Resilience / Gut Resilience / Hormone Resilience / Brain Resilience / Trauma Resilience
What better offering could you give a patient than helping increase their resilience? As trauma research blossomed in the last couple of decades, it became very clear that high degrees of resilience are essential to overcoming challenges in the face of adversity and maintaining health over the life span. Learn new frameworks and interventions to keep enhancing patients' resilience for the best possible outcomes.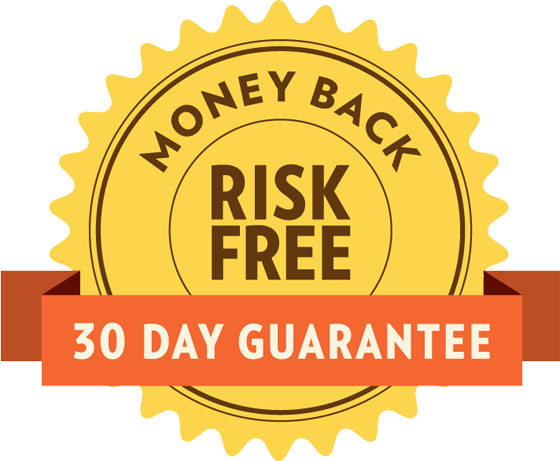 Our Guarantee
Our commitment to furthering your education
30-Day Money Back Guarantee
The knowledge, experience, and confidence you will gain from attending the IPI Program is unparalleled.
No other program provides a learning experience like it, from the quality of training to a world-class faculty. Discover a new way of practicing that allows you the greatest personalization—and has been demonstrated to improve outcomes, both for you and your patients.
Register now to get the program discount, and if you're not sure about it, you're entitled to a full refund within the first thirty days of your enrollment date.