For Psychiatrists, Physicians, NP's, PA's, Naturopaths & Psychotherapists
Revolutionizing
Mental Health Care

.
We train psychiatric providers to resolve underlying causes of mental illness, so your patients can go beyond symptom reduction and attain a state of wellness.
I would tell any colleague that the IPI conference I attended was absolutely amazing! I left feeling a sense of transformation, which is different than other conferences.
Birgit Meyer, MD
10 Must-know Supplements for
OPTIMAL MENTAL HEALTH
Use this highly effective guide to provide symptom relief with natural alternatives.
The Comprehensive Education Solution For Integrative Psychiatry
Did you become a psychiatric provider to help your patients overcome mental illness and achieve meaningful and fulfilling lives, but you often find that your patients are not getting better with conventional psychiatry?

Resolve the complex web of underlying physical causes with functional medicine techniques
Connect psychiatric symptoms with your patient's belief systems and trauma history

Improve outcomes by addressing relationships, food choices, and other ecological factors
The IPI Year-Long Fellowship
Become A Certified Expert In Integrative Psychiatry.
In the most comprehensive integrative psychiatry program ever offered, you will gain mastery and confidence to accurately diagnose and treat underlying causes of psychiatric symptoms.
LEARN MORE ABOUT IPI FELLOWSHIP
IPI Ketamine Medical Provider Training
The world's first comprehensive online CME ketamine medical provider training program for psychiatrists, anesthesiologists, other physicians, CRNA's, NP's, PA's, and other allied healthcare providers. This program is designed to prepare you for a certification exam and establish a standard of care and best practices for ketamine protocols for mental health conditions and pain syndromes.
This program is definitely for you if:
LEARN MORE
Are you tired of seeing patients just getting by with medication only?
Our online introductory video series will explain the basic principles of integrative psychiatry that you can begin to implement today.
The IPI training was incredible. The sense of community and connection was the most valuable, but also being affirmed in a lot of the things that I'm already doing, while hearing about new things that are exciting and cutting-edge.
We believe that all human beings can achieve wellness, and that practitioners also deserve fulfillment in all areas of their lives.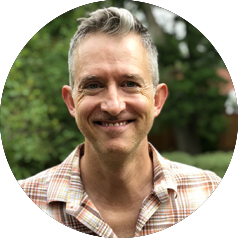 Will Van Derveer, MD has been providing and teaching integrative psychiatry for more than 15 years. He has been a clinical investigator on trials of MDMA psychotherapy for PTSD and he provides ketamine psychotherapy. He is passionate about the role of functional medicine and effective trauma resolution in mental illness.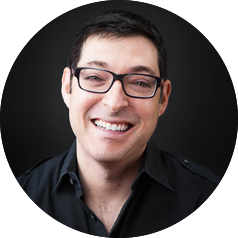 Keith Kurlander, MA, LPC has two decades of combined experience in business administration, teaching at the undergraduate and graduate level, yoga and meditation instruction, and as a licensed professional counselor in private practice. After years of treating highly complex patients, he turned toward integrative psychiatric practices as a key component to understanding mental health and human potential.
10 Must-know Supplements for
OPTIMAL MENTAL HEALTH
Use this highly effective guide to provide symptom relief with natural alternatives.