Lifestyle Medicine for Therapists
Gain a deeper understanding of lifestyle medicine so you can empower your clients to make longer-lasting changes.
Here's an overview of what you'll learn during the training:
Understanding of the impact that nutrition has on mental health
Integrate basic lifestyle medicine approaches into your therapy practice
Guide clients in adopting healthier lifestyle behaviors that support mental well-being
Advise clients on the role of nutrition in mental health
If you want to take your practice to the next level of developing a holistic treatment plan this program is for you.
In a series of 16 highly-informative courses, you will learn how to…
Understand the core principles of lifestyle medicine and its impact on mental health
Integrate lifestyle medicine approaches into your therapy practice
Guide clients in adopting healthier lifestyle behaviors that support mental well-being
Employ evidence-based strategies to help clients manage stress, improve sleep, and increase physical activity
Advise clients on the role of nutrition in mental health and how to make improvements
Recognize signs of lifestyle-related issues that may impact a client's mental health
Foster self-empowerment in clients, encouraging them to take active roles in managing their mental health through lifestyle modifications
Know when to refer out to nutrition, exercise and sleep specialists

This information-packed training includes the following 16 modules taught by integrative mental health experts:
Module 1:
Introduction to Lifestyle Medicine
What is "Lifestyle Medicine"

Dietary factors proven to impact mental health

The role of lifestyle medicine in outcomes from therapy
Module 2:
Food Labels, Whole Foods, and Mindfulness
Discuss the implications of the FDA term "Daily Values" for mental health

Define FDA nutrient content claim terms from nutritional labels

Discuss the application of the whole food-based diet and eating local

Examine mindfulness around eating

Identify the three body types and characteristics of each
Module 3:
Macronutrients and Mental Health
Recite 3 categories of macronutrients and an example of each

Explain why food colors matter in nutrition

Explore balanced macronutrient diets

Name 3 strategies for enhancing dietary fiber
Module 4:
Micronutrients and Mental Health
Recite 3 food sources for b vitamins

Recite 2 food sources of magnesium

Understand the value of omega 3 fatty acids in the diet

Give examples of the role of diet and micronutrients in mental health
Module 5:
Introduction to Gut-Brain Connection
Discuss the role of gut brain connection

Recite sources of prebiotics 

Explain food sources to support gut microbiome

Discuss effects fiber and polyphenols on gut microbiome

Understand supplement and dietary plans to support gut microbiome
Module 6:
Neurotransmitters and Phospholipid Membranes
Describe roles of neurotransmitters as well as the roles of lipids in neurotransmission

Understand the biochemical pathways for neurotransmitter synthesis and lipid metabolism, including precursors and cofactors involved

Evaluate foods that are supportive of each neurotransmitter pathway

Identify nutrients to use in order to support optimal neurotransmitter biochemistry and lipid metabolism
Module 7:
Pediatric Mental Health and Diet
Discuss the role of a healthy diet in pediatric mental health

Recite approaches to discussing macronutrients with pediatrics/adolescents

Explain an approach to picky eating  

Discuss the effect of zinc deficiency and taste perception

Implement nutrition probing questions into the intake with pediatric/adolescent populations
Module 8:
Mediterranean, Paleo and Gluten Free Diets in Mental Health
Define characteristics of the Paleo and Mediterranean diets

Identify mental health conditions benefiting from Mediterranean and Paleo diets

Describe examples of Paleo and Mediterranean diets
Module 9:
Vegetarian and Vegan Diets
Recognize the risks & the benefits of a vegan/vegetarian diet in the context of a patient presenting with mood and cognitive complaints

Support patients who are making dietary modifications to support mental and cognitive health goals

Recognize appropriate supplemental nutrient therapies to support mental and cognitive health in the context of a vegan/vegetarian diet
Module 10:
Getting Through To Your Clients: Meal Planning and Implementation
Understand motivational interviewing for dietary recommendations

Recite 3 strategies for saving time while increasing nutritional value of meals

Explain importance of using diet record

Name 3 strategies for enhancing dietary fiber

List 5 ways to save money while improving nutritional content of meals
Module 11:
Basics of a Mental Health Food Plan
Discuss the role of healthy diet in mental health

Recite approaches to discussing macronutrients with clients

Explain approach to incorporating nutrition support

Discuss effect of balanced macronutrients on mood

Create dietary plan to mental health
Module 12:
Integrative Approaches to Sleep (Part 1)
Define sleep efficiency 

Describe the consequences of insomnia and poor sleep quality 

Describe the common sleep disorders seen in outpatient practice 

Explain how to screen for and evaluate common sleep disorders
Module 13:
Integrative Approaches to Sleep (Part 2)
Explain how to use CBTi to reduce hyperarousal

Describe how to implement sleep restriction 

Explain how lights affects sleep and circadian rhythm
Describe the role of mind-body practices for sleep
Explain common supplements used to improve sleep
Module 14:
Exercise and Mental Health: The Basics
Explain resistance training and aerobic training
Explore how each of these components relates to mental health, including:

Symptoms related to anxiety, depression, and insomnia
Attention deficit disorder
Explain the consequences of fat deficiencies on outcomes for anorexia nervosa

Explore current guidelines and recommendations
Discuss common roadblocks to adherence
Explore strategies for implementing exercise programs in a sustainable way
Module 15:
Mind/Body Exercise, Skill Acquisition, and Mental Health
What is mind/body exercise or mindful movement?
What is motor skill acquisition?
The stages of motor learning
Examples of skill based learning
How can skill-based training segue into mindfulness?
Module 16:
Exploring Mind-Body Medicine
Identify the broad field and subtopics of mind-body medicine

Evaluate common behavioral tendencies from a mind-body integrated perspective
Identify six common tendencies as described by ACT (Acceptance and Commitment Therapy) that may contribute to toxic stress/allostatic load if unrecognized and unaddressed
Critique and self-care construct from the lens of sociocultural determinants to health
Practice breathing, body awareness, values-based intention setting, and movement skills that carry potential to improve self-regulation processes
Define and utilize an embodied/mind-body integrated model of ACT to oneself
Course Faculty
 The faculty at the Integrative Psychiatry Institute is composed of the top-tier experts in their respective fields, teaching you the latest breakthroughs in integrative mental health care.
Matt Erb is a physiotherapist, originally trained at the University of Iowa, and currently based out of Tucson, Arizona. He serves as an Associate Clinical Director for The Center for Mind-Body Medicine, Washington D.C. He has a clinical physiotherapy practice with Simons Physical Therapy, Tucson AZ, that focuses on mind-body integrated care. Matt is also Founder of Embody Your Mind, specializing in high quality writing, teaching, and…
Will Van Derveer, MD is Co-Founder of Integrative Psychiatry Institute and Integrative Psychiatry Centers. Dr. Van Derveer was co-investigator on a phase 2 MAPS study of MDMA-assisted psychotherapy for treatment-resistant PTSD, and co-authored the publication of this study in 2018. He has also provided MDMA-assisted psychotherapy in two MAPS training studies. An active provider of KAP at his clinic in Boulder, CO, he has been…
While this program was ultimately designed to help you provide better care to your clients, it's also an amazing resource for you as a provider.
SIGN UP TO GET INSTANT ACCESS
Earn Continuing Education (CE) Credits
14.75 CE hours will be offered for completion of this training.
Integrative Psychiatry Institute has been approved by NBCC as an Approved Continuing Education Provider, ACEP No. 7303. Programs that do not qualify for NBCC credit are clearly identified. Integrative Psychiatry Institute is solely responsible for all aspects of the programs.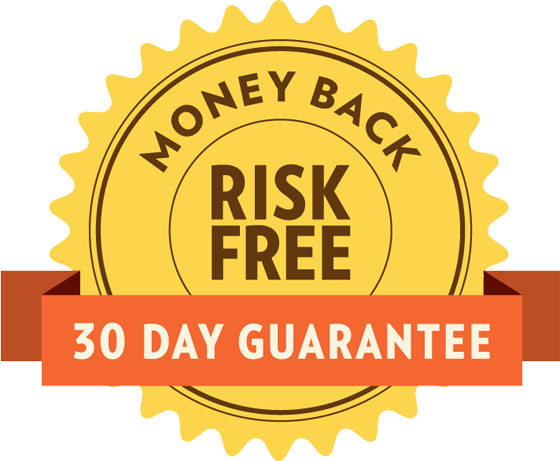 Our Guarantee
Our commitment to supporting your learning and business growth journey
We understand that your time is valuable, which is why the program is self-paced with over 16 hours of lecture materials, slide decks, handouts and two full years of access!
You'll gain a deeper understanding of the role that lifestyle interventions play in mental health, including evidence-based, personalized nutrition plans, exercise regimens, and even sleep habits.
And if you're not happy with the program, you can get a full refund within the first 30 days from the date that you sign up. Simply reach out to our team, let us know what we could have done better, and your refund will be on its way.
Have more questions? [email protected]
Sign up now to get instant access to evidence-based training on a number of lifestyle interventions including, nutrition, exercise, sleep habits, and more!
PURCHASE NOW