Putting Integrative Psychiatry Essentials Into Practice
Upgrade Your Practice With Innovative Techniques For Long-Lasting Results.
Learn the evidence-based science behind integrative practitioners who are pushing forward patient care, and discover the novel approaches being used to treat mental illness. It's time to turn the tables on the global mental health crisis and help patients overcome treatment-resistance and symptom recurrence.
Have you ever wondered how different systems in the body greatly impact mental health?
Do you want to learn about the latest cutting-edge research on what's behind treatment-resistance?
Are you partly a scientist and want to offer research-driven integrative protocols to your patients so they can reach their potential?
When you imagine a patient achieving wellness what do you see…
Considering the progress pharmaceutical companies initially made with medications, it's unfortunate that new psychiatric drug development has almost ceased in the past decade.
However, many practitioners were unwilling to settle for the results that pharmaceutical companies alone have to offer.
Experts across many psychiatric subspecialties went searching for evidence-based answers that addressed the underlying root causes of mental illness. Their findings and results in their practice have been groundbreaking.

An upgraded knowledge base on the underlying causes of mental disorders
Powerful strategies to dramatically improve your patients' quality of life
Insights on achieving actual wellness for all of your patients
Exposure to experts dedicated to pushing the boundaries of psychiatric care
...you are in the right place.
Designed to get providers of psychiatric care up-to-date on the latest innovations in integrative psychiatry, this course series will cover assessment and treatment protocols that's making significant headway when it comes to treatment-resistance and symptom recurrence.

In a series of 18 highly-informative courses, you will learn how to…
Get patients well using the principles of integrative psychiatry

How to use micronutrients, elimination diets, and fasting in mental health

Assess HPA axis imbalances and treat abnormal diurnal cortisol patterns

Recognize subtle forms of trauma and understand the role of the body in trauma recovery
Recommend specific probiotic and prebiotic treatments for targeted psychiatric symptoms
Apply the ketogenic diet for appropriate psychiatric indications
Make targeted dietary recommendations for improved psychiatric outcomes
Understand the roles of spirituality and the mind-body in mental health
Recommend exercise regimens for specific symptom presentations
The courses are intended to deepen your understanding of integrative psychiatry and the nuances of different patient presentations.
"The IPI training was incredible. The sense of community and connection was the most valuable, but also being affirmed in a lot of the things that I'm already doing, while hearing about new things that are exciting and cutting-edge"
Natalie Campo MD, Past Conference Participant
Inside each course, you will find specific details on…
Assessment and Treatment Planning

Learn how to put the IPI integrative psychiatry framework into assessment and treatment planning.

Organize collaborative, empowered informed consent with patients
Develop initial integrative treatment plans for psychiatric symptoms
Combine judicious medication prescriptions with nutraceutical tools for symptom reduction
Introduction to Root Causes: HPA axis
Assess HPA axis imbalances and treat abnormal diurnal cortisol patterns
Discover the IPI approach to resolving root causes of symptoms
Recognize adrenal insufficiency
Implement treatment plans in order to boost resiliency
Integrative Treatment for Trauma and Complex PTSD

Understand trauma and complex PTSD through its prevalence, neurophysiology, and the clinical applications of integrative treatment
Distinguish between subtle signs and symptoms of trauma from other mental disorders
Understand polyvagal theory and relevance to clinical applications
Implement specific techniques related to dorsal vagal freeze responses

Neuroscience and Spirituality
World-renowned integrative medical practitioner Joan Borysenko, PhD discusses the spiritual experience, the mind-body connection, and its clinical implications in integrative psychiatry.

Learn how to define a spiritual experience
Discover the "spectrum of ecstatic experience" from a neurological viewpoint
Find out how the spiritual experience can help ameliorate basic suffering, including anxiety and depression
Gut-Brain and the Microbiome
Discover the latest gut-brain research and physiology, and strategies for psychiatric care, with insights from Christopher Lowry, PhD on…
The research linking immune dysregulation and risk of mental illness
Strategies to use microbiome-based interventions to restore gut health
How to use specific probiotic and prebiotic treatments for targeted psychiatric symptom reduction
Dive deep into the evidence supporting a low carbohydrate / high fat diet and understanding metabolic issues related to mental health.
Discover the components of metabolic syndrome
Learn the most common pathways to obesity, diabetes and CVD
Find out the differences between standard diets and low carbohydrate diets
Integrative Psychiatry: The Path from Illness to Wellness
Discover what integrative psychiatry is and how it's going to put an end to the global mental health crisis.
Learn the IPI Integrative Psychiatry model for achieving wellness
Find out more about the relationship between inflammation, immune modulation, the gut-brain connection and mental illness
Uncover the hidden culprits in a patient's diet that's at the root of many symptoms

Optimizing Mental Health through Secure Relationships
Discover the clinical implications of secure relationships to optimize the mental health of patients.
Learn the difference between secure and insecure attachment styles in childhood and into adulthood.
Recognize patterns of relating suggestive of the secure and insecure attachment styles
Uncover the clinical implications of living with insecure attachment patterns in relationships
Exercise Recommendations for Symptom Clusters
Find out how to implement exercise treatment plans according to psychiatric symptoms.
Dive into the evidence for the health risks of lack of exercise
Learn how to implement exercise treatment plans according to the elements of the presentation
Find out when to refer patients for more specific exercise consultation

"The conference I attended changed my life. I've gotten some really tremendous nuggets of information which will inform my practice, but, most importantly, I got a realignment with my own values and a renewed sense of enthusiasm for my purpose…"
Naveen Thomas MD, Past Conference Participant
Childhood, Regulation and Neuroscience
Discover how regulatory capacity develops in children and the connection between children's dysregulated states and their clinical symptoms.
Explore the neuroscience of healthy and unhealthy attachment in children
Uncover the lifelong impact of untreated attachment injuries
Discover the connection between children's dysregulated states and their clinical symptoms
Ketogenic Diet: Indications in Psychiatry and Neurology
Discover the science behind ketosis, the food basics of how to enter ketosis, how it impacts the gut microbiome, why it's beneficial for certain mental health conditions, and managing the risks associated with a ketogenic diet. Learn from an integrative GI expert about the differences between clean keto and dirty keto foods.
Learn to recognize ketosis versus glycolysis: the physiology
Understand the dietary elements of the Ketogenic Diet
Discover how to apply the ketogenic diet for appropriate psychiatric indications

Overview of Genetic Testing for Psychiatry
Discover the role that genetic testing can play in creating effective treatment plans for complex patients, with insights from David Rosenthal, MD on…
How genetics can contribute to a specific mental disorder and what you can do about it
Understanding the role of genetic testing for personalized dosing recommendations
Implementing cytochrome p450 genetic testing results for treatment dosage
Clinical Applications of Advanced Genetics
Explore different applications for advanced genetic testing
Uncover treatment implications of COMT and MTHFR methylation SNPs
Find out 3 interventions for patients with BDNF SNPs
Discover the link between ANK3 SNPs and mod stabilizers
Nutritional Psychiatry 101: Food Labels and Sweeteners
Learn the basics of food labels, sweeteners, and how to shop
Uncover the implications of the FDA term "Daily Values" for mental health​
Find out how to calculate net carbohydrate from a nutritional label​
Dive into the pro's and con's of the artificial sweeteners
Nutritional Psychiatry 102: Whole Foods, Macronutrients, Whole Foods Diets
Explore Macronutrients: how to pick healthy fats, proteins, and carbs
Discover the application of the whole food based diet and eating local​
Explore mindfulness around eating​
Dive into the most common whole food based diet plans
Nutritional Psychiatry 103: Diet and Mental Health Elimination Diets
Explore the role of micronutrient deficiencies, elimination diets, and fasting in mental health
Uncover the role of diet and micronutrients in mental health
Learn how to implement specific dietary eliminations and reintroductions
Dive into the value of reduced caloric intake and fasting in mental health conditions
Nutritional Psychiatry 104: Gluten, Dairy and Yeast
Discover how common foods like gluten, dairy, and yeast can impact mental health
Uncover the role of gluten regarding mental health and which patients would benefit from a gluten free diet
Explore the benefits of a casein free diet for mental health and how to implement
Find out about the implications of high sugar diet, candida and mental health
Nutritional Psychiatry 105: Meal Planning and Implementation
Learn practical tips for meal planning and food preparation
Discover 3 strategies for saving time while increasing nutritional value of meals​
Explore why food colors matter in nutrition​
Find out 3 strategies for enhancing dietary fiber​
But not only that. If you're as excited about the potential of integrated psychiatry as we are, we'll include two special bonus courses (when you sign up today).
BONUS COURSE
Creating an Inspired Integrative Psychiatric Practice
Practitioner burnout is extremely common in the field of mental health. As high as 50 percent of physicians express feeling disconnected, disillusioned, and uninspired at times in their career. Discover ways to enhance meaning and purpose as a clinician, so you not only feel fulfilled during the workday, but also bring that joy into the rest of your life.
BONUS COURSE
Ketamine in Integrative Psychiatry
Psychedelic treatments for depression and PTSD are currently in Phase III FDA trials. Ketamine-Assisted Psychotherapy (KAP) is already available and can be effective for treatment resistant depression and treatment PTSD. Learn from the Co-Founder of IPI the how and why of combining psychotherapy with ketamine.

These extras are only available for a limited time. Make sure you enroll today to secure full advantage of the learnings on this offer, and take the next step to propel your practice to the forefront of psychiatry.

If you feel a kinship with these practitioners who have been developing cutting-edge treatments, these courses will likely feel like a sigh of relief.
Imagine helping your patients achieve wellness in ways that were otherwise difficult to achieve.
"This was my first integrative psychiatry training. I appreciated getting detailed protocols, including lab and product names. It was well worth it!"
Annette Scott MD, Past Conference Participant
Core Faculty
 The faculty at the Integrative Psychiatry Institute is composed of the top-tier experts in their respective fields, teaching you the latest breakthroughs in psychiatric care.
Earn Continuing Medical Education (CME) Credits
The University of Colorado School of Medicine designates this
enduring material for a maximum of 1 AMA PRA Category 20 Credit™.
Physicians should claim only the credit commensurate
with the extent of their participation in the activity.
This activity has been planned and implemented in accordance with the accreditation requirements and policies of the Accreditation Council for Continuing Medical Education (ACCME) through the joint providership of the University of Colorado School of Medicine and the Integrative Psychiatric Institute. The University of Colorado School of Medicine is accredited by the ACCME to provide continuing medical education for physicians.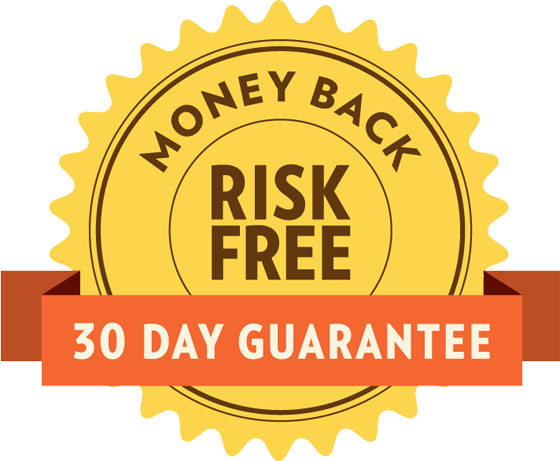 Our Guarantee
Our commitment to furthering your education
The knowledge, experience and confidence you will gain from IPI courses is unparalleled.

No other institute provides a learning experience like it, from the quality of training to the world-class faculty ready.
This course will not only help you reduce patient reliance on medication, but, you will also learn how to make real breakthroughs in treatment-resistance.

Make an investment in your education. Take your practice to a new level of patient care. Become one of the few providers offering true wellness.

And if you're not happy with the course, you're entitled to a full refund within the first thirty days.

You will also have access to this course for a full year from the date of purchase, so you can continue to refresh your memory as often as needed.

Sign up via the link below, and get instant access to the latest insights on integrative psychiatry, and discover how you can apply these integrative techniques in your practice today.