IPI Psychedelic Therapy Practice B-School
All the Tools You Need to Launch and Grow a Thriving Psychedelic Therapy Practice
We know firsthand that setting up a psychedelic therapy practice can be a challenge. That's why we've created this unique training to provide you with the tools you need to do so in a simplified way. 
Here's an overview of what you'll learn through the training:
Modern marketing strategies to help you reach more clients who are interested in psychedelic therapy
Core business processes you need to ensure your practice runs smoothly and efficiently and remains in compliance with any regulations related to psychedelic-assisted therapy
The current and future applications of ketamine, psilocybin, and MDMA in clinical practice
Who Is This Training For?
You're passionate about using your knowledge and experience of psychedelic-assisted therapy to help your clients heal and live the life they deserve; but what if you could reach more people and have more impact? This training is designed to help you do just that. It offers all the tools and knowledge you need to grow your psychedelic therapy practice so that you can change more lives and elevate your career.
This program is definitely for you if:
You're ready to take your career to the next level by launching a private practice or transitioning an already existing one into providing psychedelic therapy
You want to learn the most up-to-date marketing practices to reach more individuals who are interested in psychedelic-assisted therapy
You're interested in learning proven operational processes that will help your practice run smoothly and efficiently, and learn about regulations related to psychedelic-assisted therapy
You want to build a team that you can empower to do the same healing work that you're passionate about
You want access to forms, tracking sheets, key performance indicators, and the nuts and bolts of operating a psychedelic therapy practice
You want to start a psychedelic therapy clinic and don't know where to begin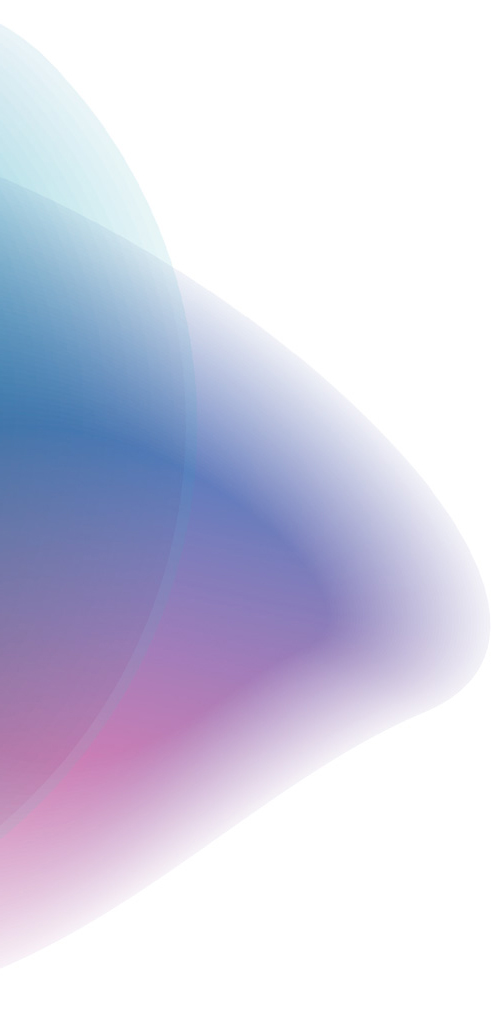 Learn the most up-to-date strategies to help you grow your psychedelic therapy practice.
As a therapist, you've likely spent a fair amount of time and money on educational resources to help you gain the knowledge needed to confidently help your clients live meaningful lives. But one thing you probably didn't learn in graduate school, or any educational program, is the strategies you need to build and grow a psychedelic therapy practice. This training is about helping you reach more people, have more impact, and achieve a fulfilling career that will benefit you and your clients.
SIGN UP
What makes this program different from similar programs?
IPI has the benefit of having team members who love what they do and want to share their knowledge with others. In this training, the B-School faculty who are working in our clinic and for our institute, share exactly what they do behind the scenes to attract clients and run the operations from A to Z.
We've built a thriving psychedelic therapy practice.
And because of this, we know exactly what to do and what not to do when it comes to growing a private psychedelic therapy practice. We've made a lot of mistakes so hopefully you don't have to.
We want you to have a fulfilling career.
We understand that your ultimate goal may not be to build a large clinic, but to focus on helping people have a superb experience.
We provide solutions that are easy to implement.
The strategies we teach are presented in a way that makes it easy for you to understand and implement. We'll show you, step by step, how to utilize various tools. Plus, we provide many documents and templates to get you started.

The training curriculum includes 15 hours of webinar recordings that cover the following categories:
Overview:

Get up-to-date on the current status of psychedelic-assisted therapy, different business models and how you can started with ketamine-assisted therapy.

Marketing: Learn the modern marketing strategies that can help you find your brand voice and reach more clients who are interested in psychedelic therapy through effective messaging.
Operations: Learn the core business processes you need to ensure your practice runs smoothly and efficiently.
Operations Procedures and Documents
Our operations curriculum includes 15 example forms and supporting documents that you can replicate and use in your practice.
Phone/Email Log
KPI Dashboard
Care and Agreement Consent KAP
Consent for Telepsychiatry Consultation
Covid Liability Waiver
KAP Video Consent
Office Policy
Release of Information
Insurance Policy
KAP Informed Consent
KAP Informed Consent
KAP Driving Policy
Patient Rights and Responsibilities
Supportive Others Document
Texting Communications Consent
DISCLAIMER:
The content, materials, information, resources, forms and supporting documents provided in this course are for informational purposes only and are not legal advice. Any form or language from this course is meant as an example. You MUST have a lawyer who specializes in mental health law review your forms and what is needed in your state and local jurisdiction for your clients and the specific treatments that you offer. In the event that you use any of the information within this guide, which is your constitutional right, the Integrative Psychiatry Institute, LLC assumes and accepts no responsibility for your actions.

Our marketing curriculum includes several templates you can use to attract your ideal clients and create consistency throughout your brand and marketing materials.
Client Persona Template
Brand Style Guide
Brand Messaging Guide
PURCHASE NOW
Curriculum Details
This training will include a total of 17 modules all designed to help you learn everything you need to launch and grow your psychedelic therapy practice.
Module 1: Psychedelic Therapy In Practice
Current status of psychedelic-assisted therapy in the U.S.

Current and future applications of ketamine, psilocybin, and MDMA in clinical practice

Provider values about psychedelic-assisted therapy in clinical practice

Business and practice models for psychedelic-assisted therapy
Module 2: From First Call to Discharge
Business Model Variations 

Pre-screening Team

Active Campaign

KAP Email Inquiry
KAP Phone Call Inquiry
KAP Pre-screening Process
Booking the First Appointment
*Please note that this lecture is not available for NBCC credit.
Module 3: New Patient Paperwork & Registration
Different Business Models 

Quality Onboarding

Collecting Personal Information

Benefits of Taking a Deposit
Creating a Cancelation Policy
Patient Portal Navigation
Medical History Forms
Consent Forms & Assessments
Tracking Patient Registration
Module 4: Customer Service & Retention
Memorable Onboarding Experience

Individualized and Quality Customer Service

Build Certainty and Confidence With Patients

Create Opportunities for Customer Feedback
Communications Tracking
Ways to Retain Reputation With the Community
Ways to Educate Customers About Your Services
*Please note that this lecture is not available for NBCC credit.
Module 5: Documents for Operations
Phone/Email Tracking Log

Texting Communications

Text Message Etiquette

New Patient Communication Checklist
Key Performance Indicator Dashboard
IPC Good Faith Estimate
KAP Informative Email
Records Requests and Doctor-to-doctor Calls
Zoom Chat
Dialpad
Call Flow
Module 6: Marketing Psychedelic Therapy
Educating your prospective clients

Finding individuals in need of psychedelic therapy

Marketing psychedelic-assisted therapy services vs. traditional therapy services
Module 7: Marketing Matters
Changing your mindset around marketing 

Marketing is a tool for impact

Marketing then and now
Module 8: Branding Basics
Branding vs. Marketing 

Crafting brand messaging that resonates

How to tell your story

Building brand consistency 

Graphic design tips
Module 9: Attracting Your Ideal Clients
What is an ideal client

Identifying your ideal clients

How to attract your ideal clients

Client persona template
Module 10: Content Marketing
What is content marketing 

The goal of content marketing 

Types of content that converts

Before your start

Creating content that converts

Content marketing tips
Module 11: Social Media Marketing
The benefits of social media marketing

Facebook

Instagram

LinkedIn

YouTube

TikTok
Module 12: Networking & Advertising
The importance of word-of-mouth referrals

Types of referral sources

Maintaining solid connections

Print advertising

Online directories
The importance of having a website

Goal of a website

Website must-haves

Website structure basics

Creating and managing your website

Driving traffic to your website

The importance of SEO

Tracking website performance
Module 14: Google Advertising
The benefits of Google advertising

Google Ads terminology 

Best types of ads for therapy practices

Tips for setting up your ads

What to include in your ads

Bidding options

Tracking ad performance
Module 15: Email Marketing
Benefits of email marketing

Types of emails

How to build your list

Best practices

Tracking results

Email service providers
Module 16: The Power of Delegating & Outsourcing
Delegating vs. Outsourcing

Benefits of delegating and outsourcing

How to determine what to delegate and outsource

Finding freelance talent
Module 17: Becoming a Thought Leader
What is a thought leader?

Benefits of being a thought leader in the mental health space

How to become a thought leader
B-School Faculty
Our experts are committed to supporting you throughout your learning and growth journey. They have a substantial amount of experience in a variety of areas and are eager to share their knowledge with you.
You deserve to have a thriving psychedelic therapy practice.
Just like your clients deserve to achieve wellness and a better quality of life, you deserve to have a thriving career doing what you're most passionate about.
SIGN UP TO GET INSTANT ACCESS
Earn Continuing Education (CE) Credits
12 CE hours will be offered for completion of this training.
Integrative Psychiatry Institute has been approved by NBCC as an Approved Continuing Education Provider, ACEP No. 7303. Programs that do not qualify for NBCC credit are clearly identified. Integrative Psychiatry Institute is solely responsible for all aspects of the programs.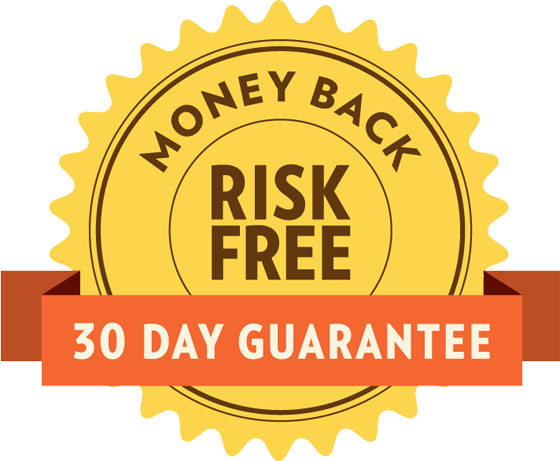 Our Guarantee
Our commitment to supporting your learning and business growth journey
We're ready to provide you with the tools you need to build a thriving therapy practice.
You will gain knowledge, strategies, and confidence from this program.
Psychedelic Therapy Practice B-School will not only help you change your mindset around business growth, but it'll also give you the tools to reach more people who are interested in psychedelic therapy so that you can have more of an impact on your clients and the community.
And if you're not happy with the program, you can get a full refund within the first 30 days from the date that you sign up. Simply reach out to our team, let us know what we could have done better, and your refund will be on its way.
Have more questions? [email protected]
Sign up now to get instant access to all the tools you need to launch and grow your psychedelic therapy practice.
PURCHASE NOW